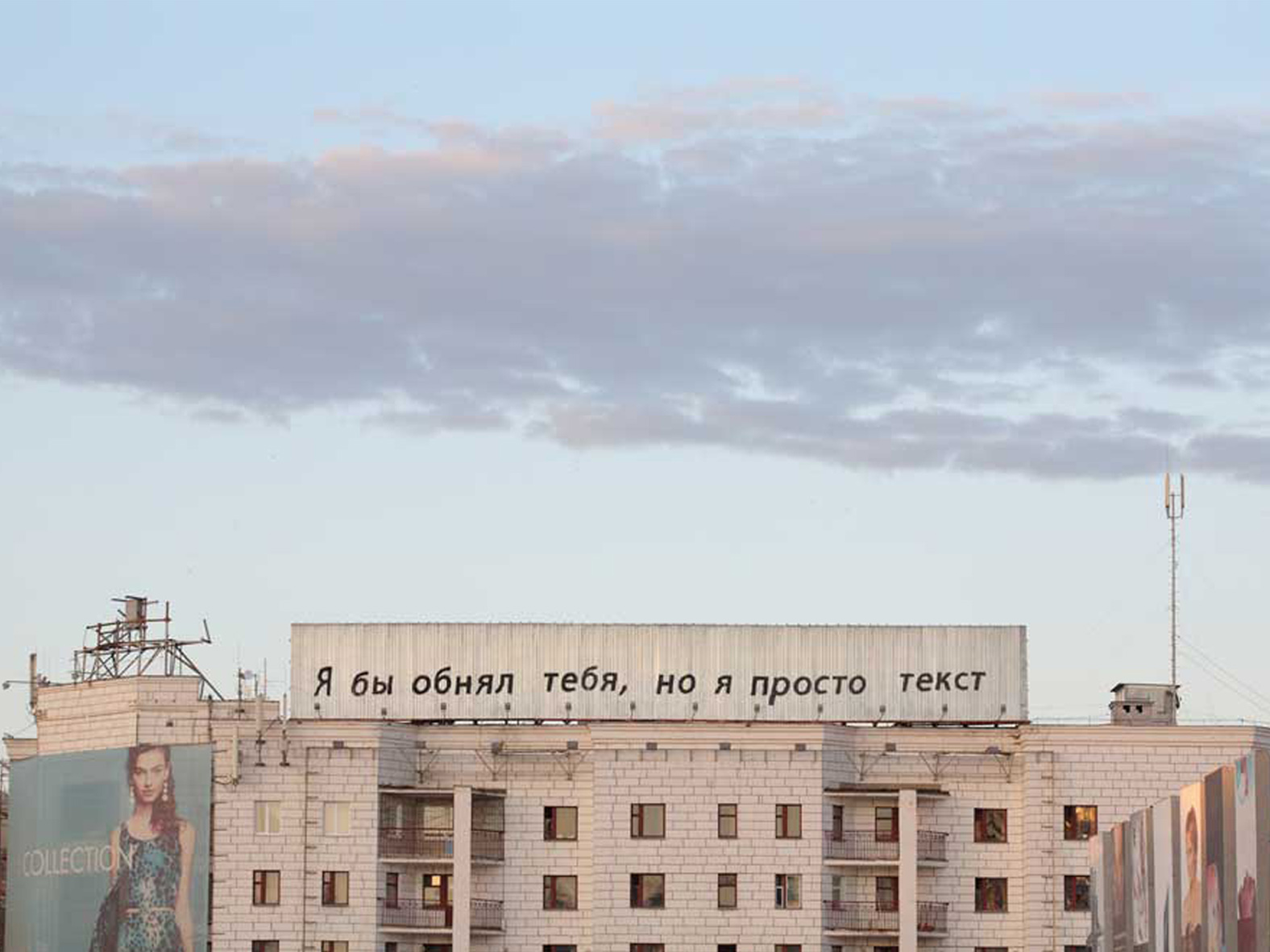 Coordinate System is an international network aimed to enhance the dialogue and exchange experiences in the areas of public space research and public space transformation by means of artistic practice. Large numbers of cities face the problem of public spaces being used undemocratically for political or commercial purposes, rather than serving public interests. How can we have an impact in this situation? Can we possibly help in changing the urban environment in order to suit the interests of the local residents, or to highlight the existing problems, at least symbolically?
In our project, we see it as crucial to assess and compare the distinguishing features of Russian / Post-Soviet and European public (urban) spaces, to discuss the prerequisites of creating both approved and non-approved art projects on the streets, to show different forms of urban projects focusing on art, art activism, and socio-cultural aspects in the current political and social climate, to spark debate regarding the ways of establishing a dialogue between art and society and to get to the root of existing confrontations. Furthermore, the project aims to discuss and develop concrete strategies that can be shared and implemented by participants in their future work.
See also the publication to the project Reclaim. Recode. Reinvent
Curatorial team:
Alexandra Goloborodko and Aleksandra Yurieva-Civjane (International Cultural Project BUTTERBROT), Igor Ponosov (Partizaning), Alexander Formozov. Curatorial assistance: Timur Kiselev
Organised by: Butterbrot Cultural Project, Partizaning
Supported by: Robert Bosch Stiftung , Heinrich Böll Stiftung
Partner: MitOst e.V. , CLB Berlin , Betahaus Berlin
Media partner: Political Critique, La Monde Diplomatique, Portal Kunstgeschichte, n-ost
Forum / 20. to 21. May at Betahaus
How does art survive at a time when democracy is being eroded? What answers to the rapid acquisition of public spaces by private entrepreneurs and politics can art offer? Which practices need to be developed? How can artistic practices break existing coordinates? What are the subversive strategies that need to be implemented?
Three themed sessions with researchers, artists and curators from East European countries took place. They included lectures, presentations, panel discussions and video screenings. The aim was to create an opportunity to present and assess the current state of affairs with regard to artistic interaction with urban public spaces. The first session, 'Reclaiming public space – Art as urban activism and vice versa' was addressed general questions on the intersection between the arts and urban activism from the viewpoint of a public space FORUM coordinate system governed by different actors. The second session, 'Spontaneous artistic interventions into public space as a means of "blowing up" everyday urban life', was devoted to ways of communicating by means of unauthorised artistic action in urban contexts. The aim was to explore the subversive dimensions of such artistic practices, deconstructing the reality, but also questioning and criticising the norms and customs of a society. The last session, 'Recode. Creating new spatial identity by means of (temporary) art events in public space' tackled contemporary discourses on and practices of reprogramming public space from the point of view of an international curator. A critical discussion of collaboration between authorities, locals and urban artists in decision-making processes concerning the public space was hold in an attempt to define the political as well as aesthetic boundaries of (re-)creating their connections to urban space.
Participants
Keynote lecture: Charles Landry
Liva Dudareva (Latvia), Artem Filatov (Russia), Katarzyna Anna Klimowicz (Poland), Joanna Kocemba (Poland), Dana Kosmina (Ukraine), Wojciech Kostrzewa (Poland), Yekaterina Lavrinec (Lithuania), Maciej Łepkowski with Wojtek Matejko and Anna Wilczyńska (Poland), Kadri Lind (Estonia), Annamária Nagy (Hungary), Aleksandra Nenko (Russia), Nataliia Neshevets (Ukraine), Ivan Pantelić (Serbia), Jovanka Popova (Macedonia), Jürgen Rendl (Slovakia), Arseny Sergeev (Russia), Gohar Smoyan (Armenia), Anton Valkovsky (Russia) anda.m.
As part of the overall project Coordinate System, the accompanying exhibition Coordinate System. New Urban Reality at CLB Berlin shows contemporary russian art in public (outdoor) spaces.
Exhibition New Urban Reality
13th – 24th of May / Opening 12th of May
CLB in Aufbauhaus, Prinzenstraße 84.2 / Entrance Oranienstraße 142, 10969 Berlin
performance of dance-cooperative Isadorino Gore
Modern city is an infinitely complex system, which does not allow any mistake or disturbance. Every place in the city is regulated, every object has a specific function. But what happens when this order is broken? If someone violate the concrete wall or the false vinyl façade, behind which a certain space remains hidden for years? What happens if you interfere in the processes of urban planning without approval and leave the making of decisions to those who usually have no voice in the process? The 'if`s` multiply.
The independent artistic practices presented in the exhibition show a subtle research of the vital aspects of the Russian city. The focus lays on the infrastructure, the way of communication between and with the citizens, a sustainable approach to the environment, to flora and fauna, which are simultaneously absorbed and produced in the urban space. Each individual artist designs his or her own system of coordinate system in order to turn away from the official norms and rules and to develop a new perspective for the perception and transformation of urban space.
In frame of the exhibition als Artist Talk with Vladimir Chernishev (Nizhny Novgorod): and Performance by Isadorino Gore took place
Artists of the exhibition
0331C & Grischa (Moscow), Dance Cooperative Isadorino Gore (Moscow), Vladimir Chernishev (Nizhny Novgorod), Kirill KTO (Moscow), Timofey Radya (Ekaterinburg), Project Urban Fauna Lab (Moscow), Art Group Partizaning (Moscow, St. Petersburg, Krasnodar), Art Group ZIP (Krasnodar)