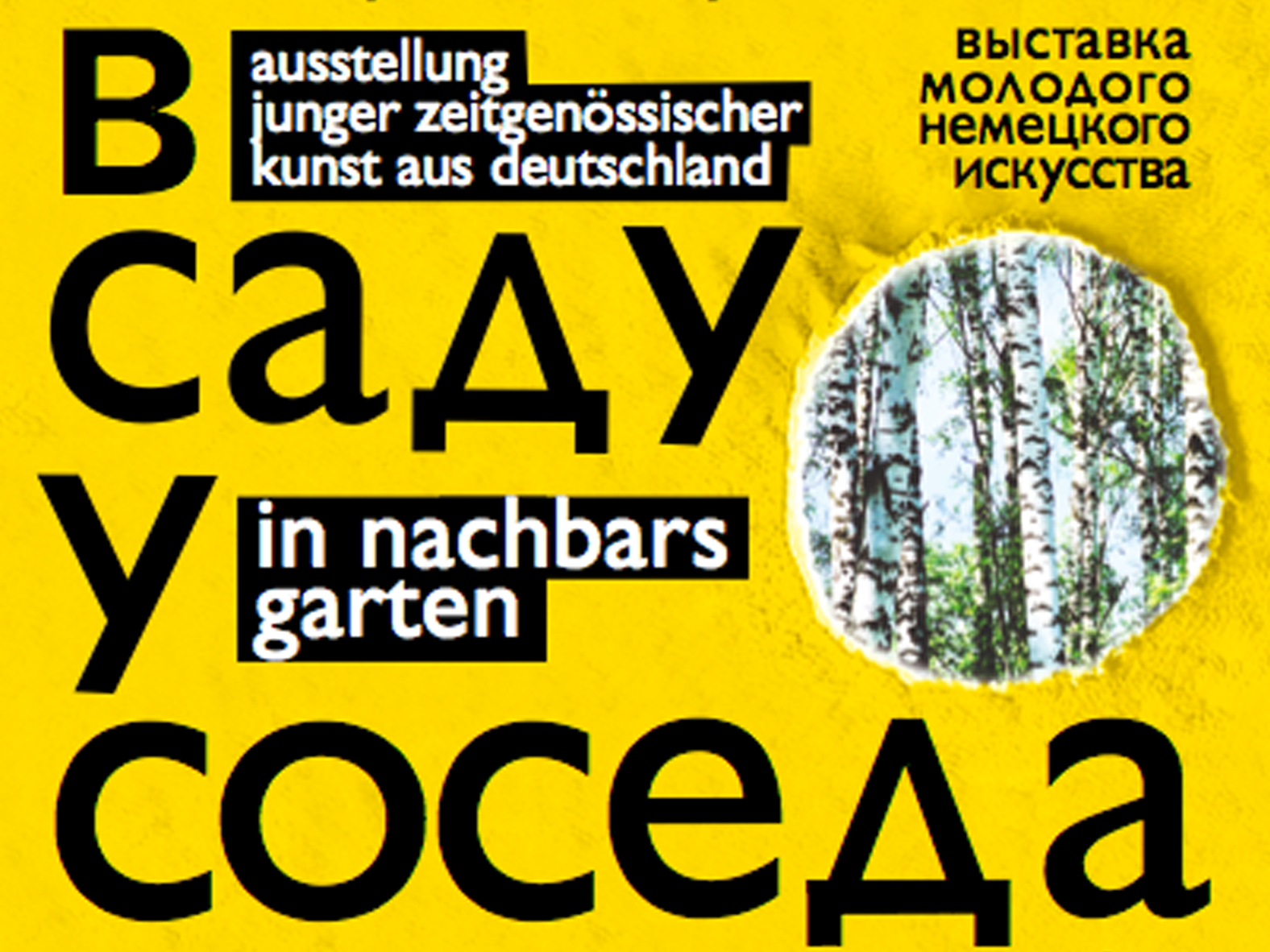 Exhibition of Young German Art
14 – 21 July 2012, FLACON design factory, Moscow
In the framework of III Moscow International Biennale of Young Art
The exhibition "In Nachbars Garten" (In the Neighbour's Garden) took place in summer 2012 as part of the III Biennale of Young Contemporary Art in Moscow and the Germany Year in Russia.
International Cultural Project BUTTERBROT invited seven young artists from Germany, Anja Gerecke, Katharina Quecke, Lukas Glinkowski, Peter Müller, Alwin Lay, Marlon Wobst and Alexander Skorobogatov, to present current trends in contemporary German art to the Russian public. The artists were students of Tony Cragg, Katharina Grosse, Robert Lucander, Hanns Schimanski and graduates of the University of the Arts Berlin, the Academy of Arts, Weißensee and the Academy of Arts, Düsseldorf.
The exhibition, "In Nachbars Garten", was the Moscow debut of the International Cultural Project Butterbrot, an initiative founded in 2009. For the curators Aleksandra Yurieva-Civjane and Alexandra Goloborodko, it was particularly important to stimulate a German-Russian dialogue through contemporary art.
The exhibition took a Russian proverb as its theme "Хорошо там, где нас нет" (It's always better there, than where we are) , the german equivalent of which is "Die Kirschen in Nachbars Garten sind immer süßer" is (The cherries in a neighbour's garden always taste better, or "The grass is always greener on the other side of the fence" in English). These proverbs express a human craving for, but also fear of, the unknown, unreachable and alien. The act of hosting a German art exhibition in Moscow may in itself be seen as a jump over the neighbour's fence.
"In Nachbars Garten" was shown in the "Flacon Design Factory", a former factory that was converted into a loft-like cultural forum in 2009. Since opening, Flacon has regularly hosted various cultural events such as workshops, lectures, exhibitions, concerts and sports activities.
"In Nachbars Garten" was funded by the Germany Year in Russia 2012/13 Project from the Federal Foreign Office, the Goethe-Institut and the Ost-Аusschuss der deutschen Wirtschaft with the support of the German-Russian Chamber of Foreign Trade.