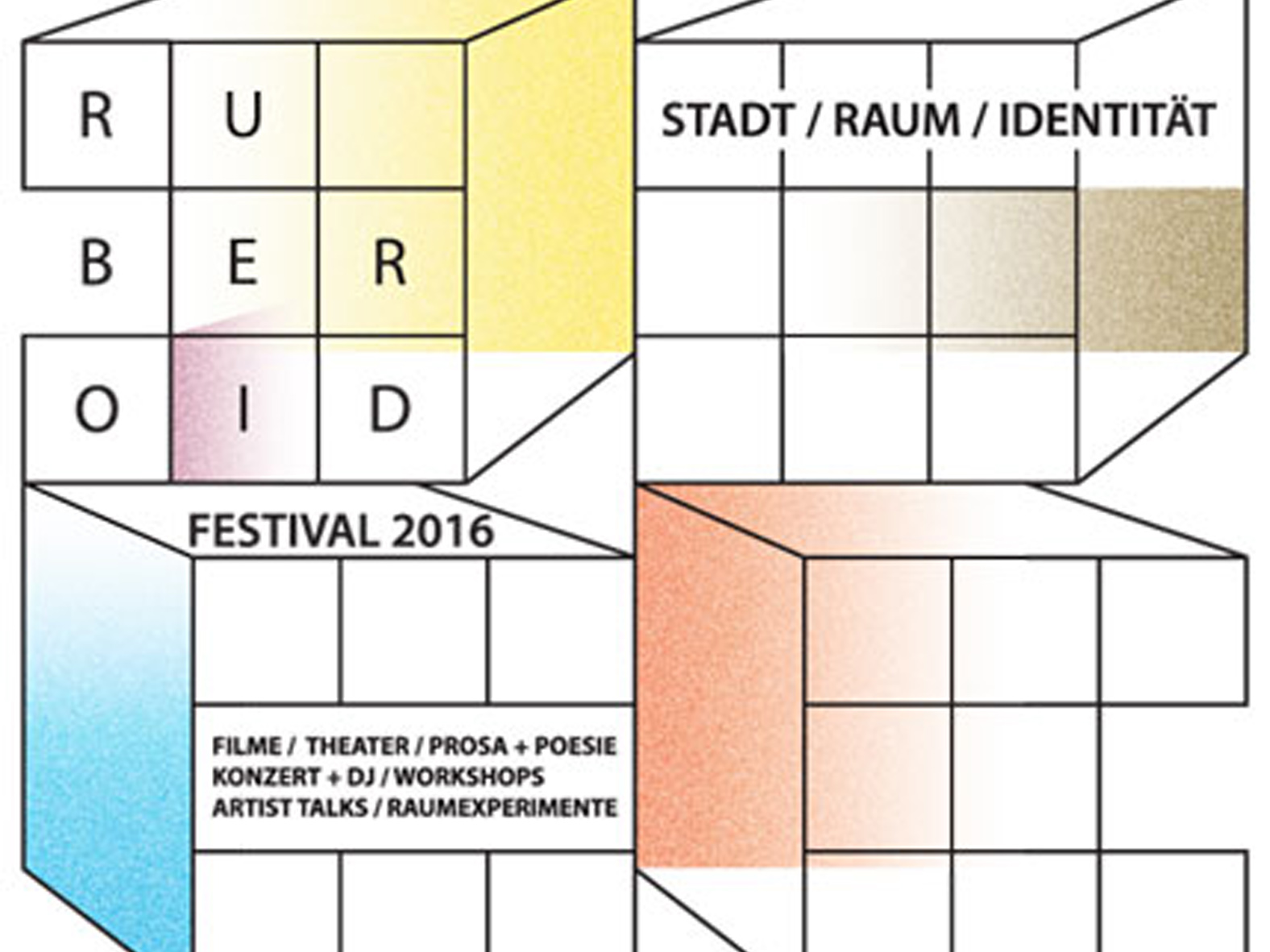 Exhibition Urban Lab. 25 – 26 November 2016, ACUD Kunsthaus, Berlin.
Part of the Ruberoid Festival 2016.
We went on a search for the connections between physical, social and cultural spaces in the context of cross-border experiences. Different facets of artistic spatial research were reflected in the form of cross-media workshops and art interventions. International artists used the ACUD spaces including the inner courtyard and created a new spatial geometry. They changed light and furnishings and moved from inner to outer spaces, from insular to inclusive worlds.
Exhibition Urban Lab gathered together the documentations and results of workshops that had taken place in the run-up to the Ruberoid 2016 festival; the film workshop with FilmArche, the art workshop on the exhibition "Never shown on purpose" with Keren Shalev, the documentary Graphic Workshop with Viktoria Lomasko "Portrait in the documentary comic", "Invisible and yet there!" Creative studio Zuckerwattenkrawatten (cotton-candy-ties),
and experiments in artistic space: "A Place of the Now" by Keren Shalev, Stephan Sitaras, "Proximity" by Nut Srisuwan, "Pixel Teaser" by Refunc, Live Taping, "Man and Urban Space" by Selfmade-crew, and light projections by Stephan Brenn.
The supporting programme included workshops on light projections with Stephan Brenn, Tape Art with Selfmade-Crew, Human Stop-Motion, A joint project on the topic of identity in Europe with Tina Griffith, and collage with Zoula Fürst.
Talks included "The intertwined facets of (post)migrant identity in discourse" with Athina Panousi (Institute for Art in Context), "The critical role of the engaged art and public art scene" with Igor Zaidel (Kodmista), Sergei Medvedev (Creative Peacebuilding).
Curated by Alexandra Goloborodko