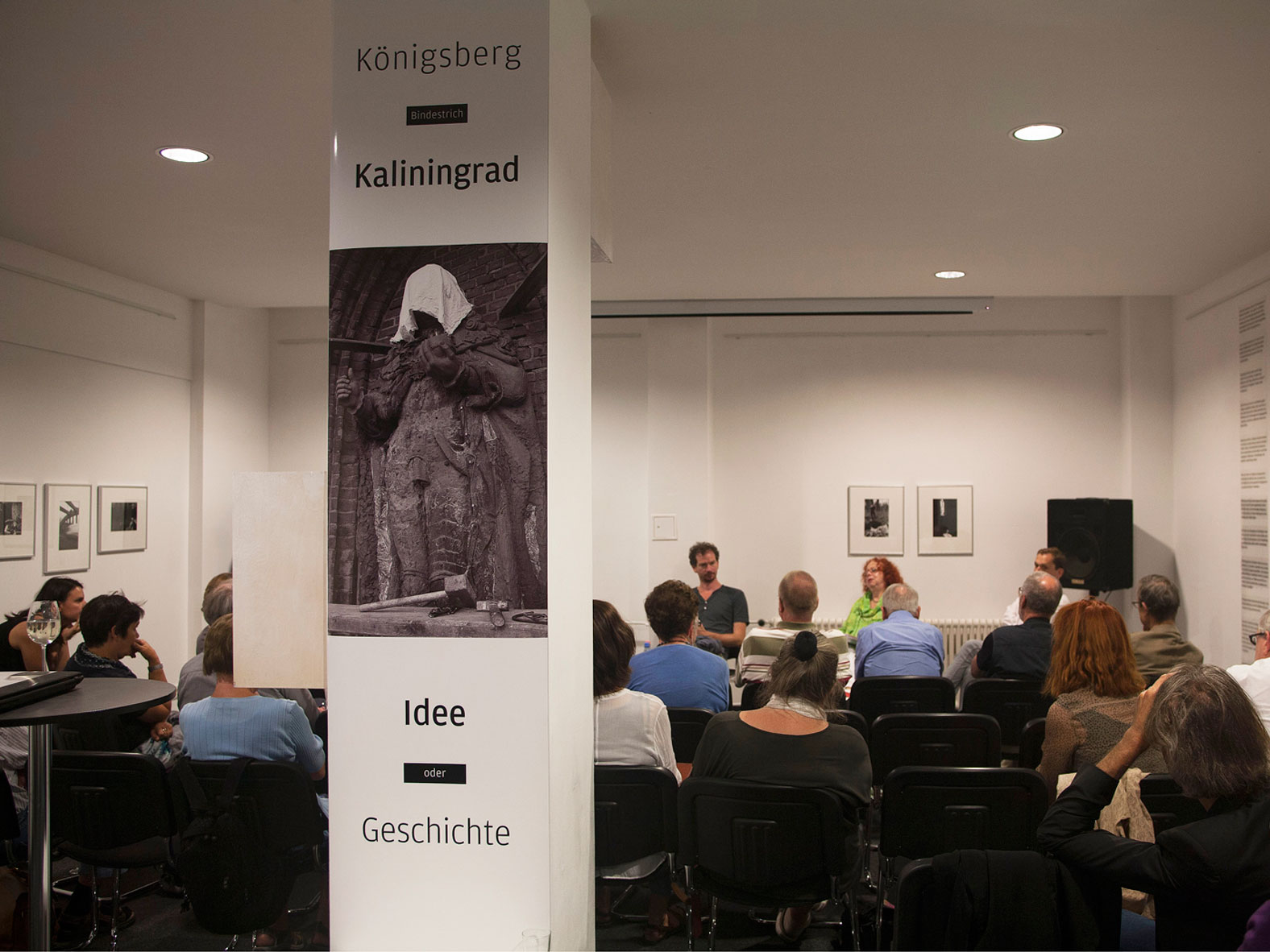 Königsberg dash Kaliningrad. Idea or History
2 – 30 September 2016
in cooperation with the August Bebel Institute, Berlin
Artist Dmitry Vyshemirsky
Curator Alexandra Goloborodko
The changes of  epochs and ideologies – from Germany to the Soviet Union and Russia – are given shape to the photo exhibition Königsberg dash Kaliningrad. Idea or History. A city marked by war, resettlement and reconstruction. Dmitry Vyshemirsky's photographs are a testimony to this change and the visual struggle for interpretative sovereignty. The preoccupation with the old Königsberg, the city that lies so close to the surface in Kaliningrad, had long retained an aura of opposition and of resistance.
Although very few (German) inhabitants of Königsberg stayed in Soviet Kaliningrad after the last wave of deportations in 1948, the German city remained present in the Soviet period. Today, however, the traces of 45 years of Soviet history threaten to disappear from the city's memory. The photographs of Dmitry Vyshemirsky show Kaliningrad in all these contradictions.
Dmitry Vyshemirsky was born in Ukraine in 1958 and lived in Kaliningrad from his childhood uptil 2015. Until the early 1980s he worked as a press photographer for Kaliningrad newspapers. He is a member of the "Russian Society of Art Photographers" and publishes regularly. Since the1980s his work has been shown in numerous books and exhibitions in Russian and other European cities as well as in the USA. In the long-term photo documentaries "Königsberg, Verzeih" and "POST" he deals with the post-German and post-Soviet cultural area of the Kaliningrad region, Russian history and the democracy of the Baltic States. Today he lives and works in Berlin, where he is currently establishing a forum for humanistic photography.