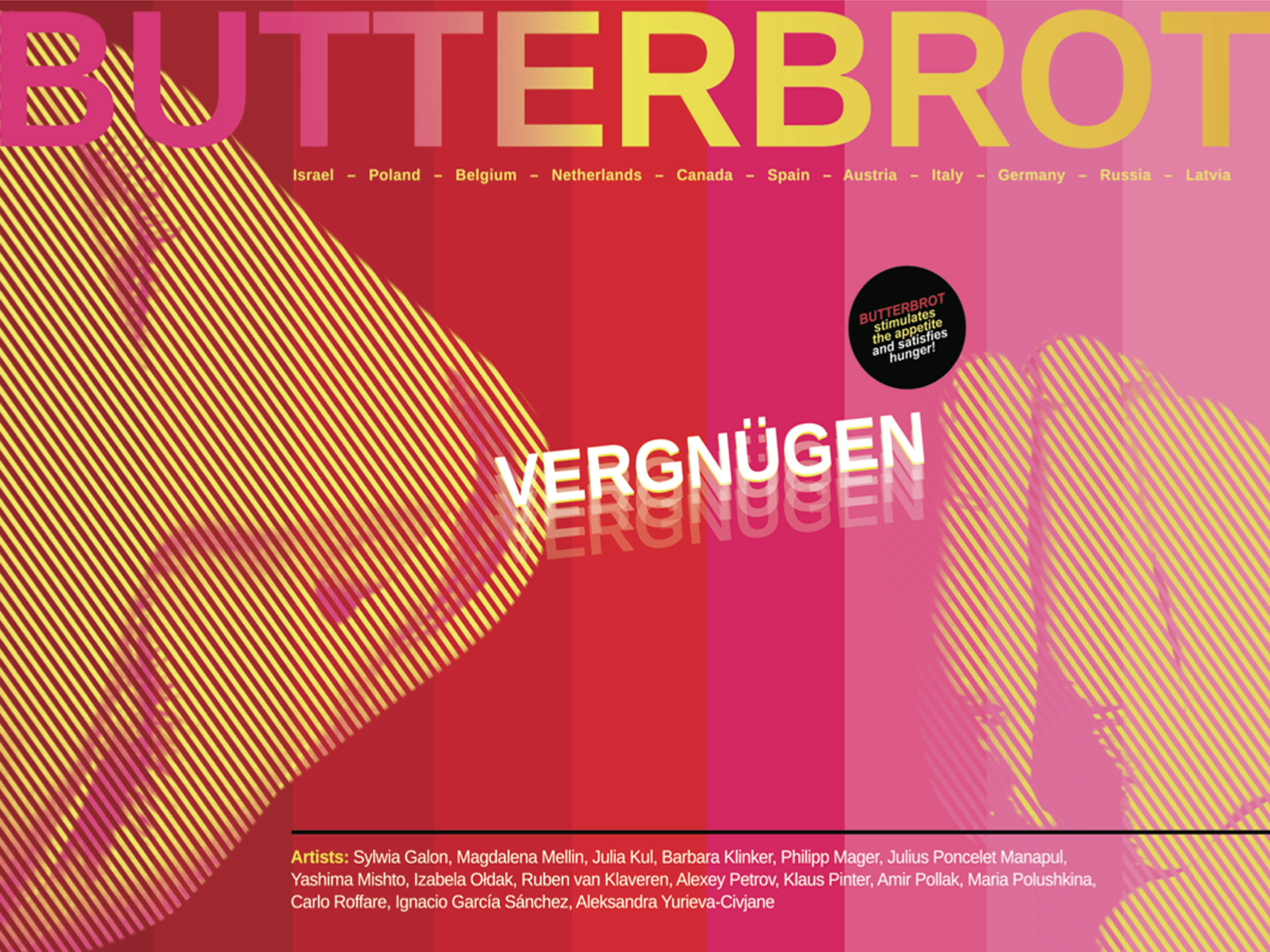 17–19. Juni 2011, Seminaretage, Berlin
Festival "48 Stunden Neukölln"
The international cultural project BUTTERBROT is participating for the second time in the festival "48 Stunden Neukölln" and presents an exhibition on 'Pleasure' which will run from the 17th to the 19th of June.
Through this theme the curators, Aleksandra Yurieva-Civjane and Alexandra Goloborodko, will explore the intriguing dichotomy between a pleasant feeling and a its delicate reputation. Emotions such as joy or satisfaction are placed in counterpoint with the complexity of enjoyment or lust. Where does pleasure fall between good and evil, and how does circumstance affect perception?
Pleasure, dating back to the hedonism of Greek antiquity,  has always been an integral part of artistic engagement. However pleasure also plays a central role in decadence, which, in its criticism of decay assumes fundamentally more pleasant social conditions. Pleasure appears in numerous aesthetic discourses on the nature of art, itself often considered to be purely pleasure.
BUTTERBROT invites young international artists to engage with the issue from their own unique perspectives through different art forms and media. Accompanied by a varied, enjoyable cultural program, the exhibition is especially intended to encourage an in-depth exchange between artists and visitors.
Artists: Sylwia Galon, Magdalena Mellin, Julia Kul, Barbara Klinker, Phillip Mager, Julius Poncelet Manapul, Yashima Mishto, Izabela Ołdak, Ruben van Klaveren, Alexey Petrov, Klaus Pinter, Amir Pollak, Maria Polushkina, Carlo Roffare, Ignacio García Sánchez, Aleksandra Yurieva-Civjane.