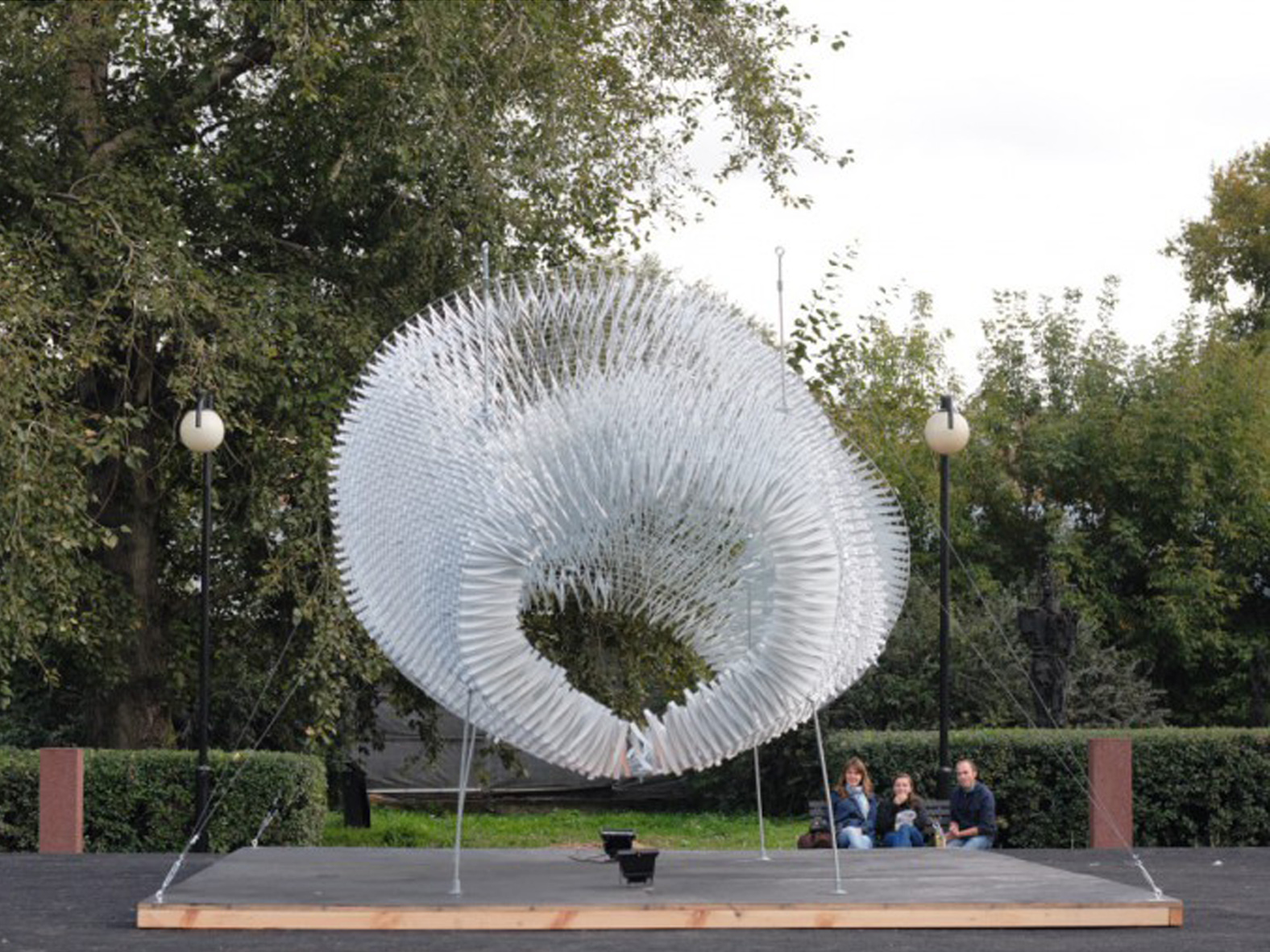 Recycling Art Festival Reforma
30 August – 1 September
As a parallel program to the Fifth Moscow Biennale for contemporary art.
Reforma. Recycling Art Festival was a laboratory for the transformation and reuse of domestic things and waste into public art objects. The festival's goal was to "reform" the consciousness and to see waste as a material for aesthetic production.
Certain recycling materials were collected in collaboration with local, private companies and green sector organisations. Artists, architects and designers from Moscow were invited to rethink those materials and to produce temporary public art objects for the park Muzeon in Moscow. During the festival a series of workshops were held which involved visitors to the park and empowered them to express themselves creatively.
Artists:
Recycle art group, Andrey Mitenev, Alexey Petrov, Anna Titovets, Margo Trushina, Masha Kechaeva, Pavel Zumkin, Sergey Chernov, Leha Garikovich, Ekaterina Saranduk Galya Solodovnikova, Yana Еlnikova
Supported by the Department of Culture of the city of Moscow
For more Recycling Art Projekte please visit a webpage: